Follow Me on Twitter
My new book Children of Men comes out in June
Big Pharma Company Merck Threatens the Lives of Cancer Fighters Like Me

I am fighting, high risk early stage bladder cancer, along with approximately 40,000 others per year in the U.S. The best hope to save my bladder, prevent metastasis, and protect my life is a medication called BCG — Bacillus Calmette-Guerin, a tuberculous bacterium modified to work as an immunological anti-cancer therapy. "BCG is the most effective form of immunotherapy that we have," says Dr. Gary Steinberg, Director of Urologic Oncology at the University of Chicago.
Yet despite BCG's proven success over the past forty years, its one and only manufacturer — Merck and Company — has announced a failure to meet demand for the drug, causing a shortage that threatens lives. "A national medical emergency," says the Columbia University Department of Urology. The shortage imposes reduced dosage, treatment termination, or chemotherapy substitution that does not work as well as BCG. Thereby, Merck takes over the therapeutic decisions about individual treatment plans by prioritizing shareholder value and failing to produce the medication recommended as the medical standard of care. For patients like me, being denied access to this life-saving medication creates frustration, panic, and anger.
To better understand the BCG shortage and find out what solution might be in the works, I contacted Merck directly. However their lack of transparency did more to exacerbate my concerns than quell them. Merck cites no prouction disaster, distribution disruption, or ingredient shortage. Responding in an email, Merck spokesperson Pamela Eisile writes, Merck is producting TICE (Merck's BCG brand name) at the full extent of our manufacturing capacity." But given a 2017 shortage, why wasn't this anticipated and an expanded production plan implemented? Ms. Eisile refused to respond. Merck made a cold-hearted financial decision knowing the result would be an inevitable shortage with a monumental impact of people's lives.
"Merck is not the villain here," says Dr. Steinberg. "They invest millions in bladder cancer research." At the same time, he reports that the University of Chicago is experiencing problematic shortages. In fact, BCG appointments have been cancelled all over the country as reported by patients on the Bladder Cancer Network (BCAN). Though "deeply concerned," doctor organizations - such as The International Bladder Cancer Group (IBCG) and The American Urological Association (AUA) - do not blame Merck directly. The medical community's lack of criticism may be diplomatic given Merck's monopoly and power, yet it's frustrating that the doctors, who prescribe BCG and tout its efficacy, do not express more outrage.
As a cancer fighter, I'm outraged: The New Jersey-based Merck & Co.'s annual revenue for 2018 was over $42 billion, a 5.41% increase from 2017. The GOP's massive corporate tax cuts enabled companies like Merck to augment cash reserves, giving financial flexibility to pursue an increase in manufacturing capacity. Yet, Merck did not ramp up production to meet an evident demand.

Merck has not kept up with demand, according to Dr. Steinberg, because "the technology is old, the equipment is old and they haven't invested in new equipment, it's off patent. It doesn't pay." BCG is inexpensive and fails to maximize profits. But, Merck should include maximizing public welfare as part of their investment strategy. Money spent here might do more to alter Big Pharma's abysmal public image than a multimillion dollar public relations ad campaign or last year's record $27 million spent on Congressional lobbying.

The BCG supply limitation will continue throughout 2019 at least — the very time that I, and many other eligible patients, should be receiving the life-saving medication, adding to the uncertainty and fear that cancer brings. Some clinics have run out altogether, others are rationing their shrinking stock. "We regret any inconvenience these supply constraints may cause to patients, including yourself, and to our customers," writes Ms. Eisele. More than an inconvenience, actual suffering is caused by a shortage of the life-saving medication and an increase in bladder cancer, the neglected unpublicized malady that is fourth most common in men, ninth in women.
With our lives at stake, my fellow patients and I are left feeling abused, abandoned, and infuriated by the decision-makers at Merck who are responsible for threatening our health and our lives.
PRINCEMAS 2018
Dan Dinello - DJ Spinello (Bryan Dinello) --- Dan Dinello - Mimi Musker
Ron Majogany, Bryan (DJ Spinello), AJ --- DJ MassTransit, Dana Dinello, Maggie
My latest chapter "The Wretched of Westworld: Scientific Totalitarianism and Revolutionary Violence" is here: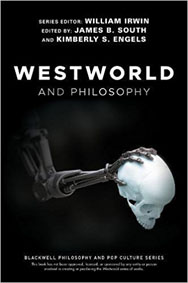 Dana Dinello & "No Shenanigans" win Fall 2018 Women's 6's Players Volleyball Championship at Windy City Fieldhouse
Please check out my story on Juan Cole's Website "Informed Comment"
"Like the Black Lodge in David Lynch's revival of Twin Peaks, reality is twisted into strange, absurd forms in the world of Trump. He tirelessly assaults common sense with exaggerations, blatant lies, insulting tweets and willful ignorance. Neo-fascist Trump practices a tyrannical rhetorical style that attempts to assert personal control over reality itself."
My chapter "Theater of Destruction: Chaos, Rage, Frustration & Anarchy in the Rebellious Music & Ferocious Performances of the Early Who" is in the new book:
Please check out my story on Juan Cole's Website "Informed Comment"
With his policies of bombing, bigotry and banning, Ted Cruz-ader fuels Islamophobia at home and promotes an anti-Muslim religious war abroad.
"The Borg as Contagious Collectivist Techno-Totalitarian Transhumanists" by Dan Dinello is in
The Ultimate Star Trek and Philosophy: The Search for Socrates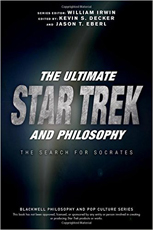 Bryan Dinello makes historic appearance on premiere of Late Show:
Bryan Dinello & Footage Crew on roof of Ed Sullivan Theater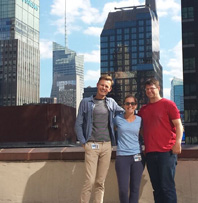 "Cybernetic Slaves" by Dan Dinello in issue #02 of Quaint Quarterly - Progress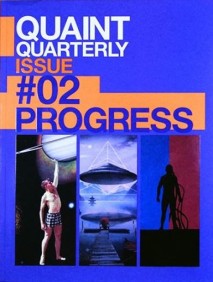 Congrats new Late Show: Stephen Colbert, Paul Dinello and Bryan Dinello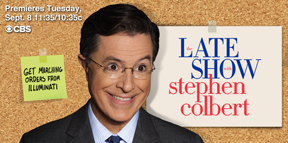 Please check out my story on Juan Cole's Website "Informed Comment"
Ebola's not the First Racial Germ Panic: The Long History of Xenophobia and Scapegoating
DANA DINELLO
works at Conlon Realty
She sells great houses in Chicago. You can make contact with her here. If you want to sell your house, she will work with you; if you want to buy, see what houses she's currently listing.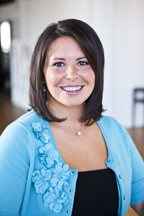 My new short book Finding Fela: My Strange Journey to Meet the Afrobeat King in Lagos is now available in all ebook formats. See the lead in Thomas Conner's story Fela's Fellas as well as this story in A Complicated Fela!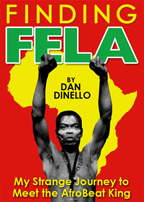 Shock DVD Volume 2: Short Films made by Dan and Paul Dinello - including "Wheels of Fury" (Amy Sedaris), "Shock Asylum" (Stephen Colbert), "Beyond the Door" (Stephen Colbert) & "How to be Popular"- can be purchased on this site Film/Video.
COLBERT REPORT ENDS
CONGRATS TO BRYAN, PAUL & STEPHEN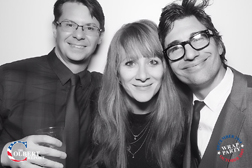 "See the World We Come From: Spiritual vs Technological Transcedence" is the title of my chapter in the new Book: Avatar and Philosophy: Learning to See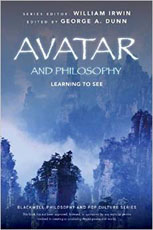 COLBERT REPORT WINS 2014 EMMY FOR BEST SHOW, BEST WRITING
Stephen Colbert, Paul Dinello, Bryan Dinello & Emmy-Winning Crew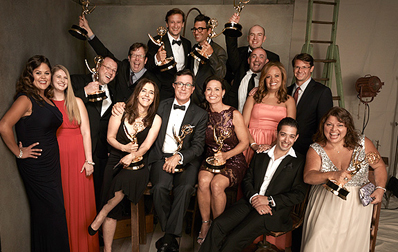 Bryan Dinello - Paul Dinello (Emmy 2014)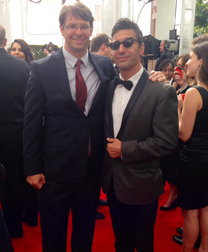 Rape Victim Advocates Spring 2014 Graduates----Dan Dinello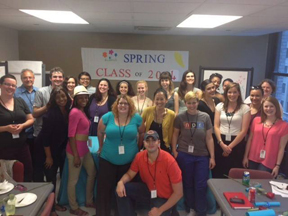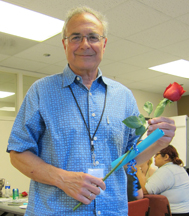 DJ Spinello posted his newest mix "Kicked in the Butt By Love" which follows 'Radiator Heat". Check it out: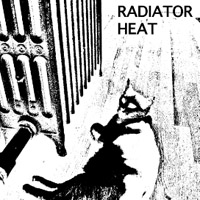 Chicago Artist Zirbel displays his new sculpture: Tower of Babel (2013)
Other Zirbel art can be seen here
Zirbel ------------Dan Dinello
Hard-working, Post-Production team on the Emmy-Award winning Colbert Report
Stephen Colbert ------------Bryan Dinello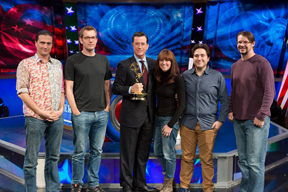 DJ Spinello posted his new 'Winter on Mercury' Mix on Podomatic. Check it out: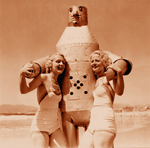 "Techno-Totalitarianism in Alien" is the title of my chapter (available here) in the new Book: The Culture and Philosophy of Ridley Scott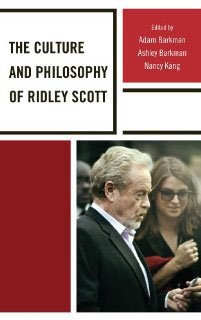 Check out Spinello & DJ Mass Transit's new Chicago mix: Spirit of the Chi 2 on Soundcloud. CD at Gramaphone Records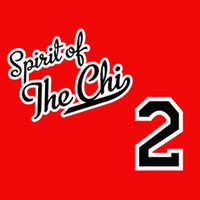 Bryan Dinello - along with the rest of the Colbert Report staff - won their second Peabody award
Bryan Dinello, Olive Cat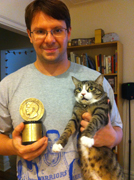 The Reunion of my 1962 undefeated, prep bowl champion Fenwick happened recently. I was the starting halfback as a junior:
Jim Dilullo, John Gorman, Dan Dinello, Tim Wengierski
Illinois Governor Pat Quinn & Dan Dinello------------ Jim, John, Dan Dinello, Tim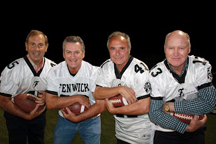 A NEW RE-MIX BY SPINELLO UPDATES HOT CHOCOLATE'S FUNKY 1973 TRACK "CICERO PARK" - IT'S GOT A CONTEMPORARY SOCIAL COMMENTARY AND WILL SEND CHILLS DOWN YOUR SPINE. FIND IT ON SOUNDCLOUD.
My RetireSpective is over.
I'm riding off into the sunset.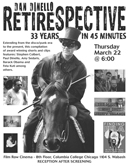 Check these stories "Filmmaker Wraps His Teaching Career" and "Class Dismissed: Columbia College film professor Dan Dinello Retires" as well as my interview on Nick D's WGN-Radio Show.
Dan Dinello and Mimi Musker ------------ Dana Dinello, Dan Dinello, Bryan Dinello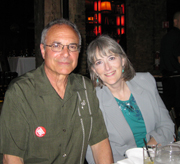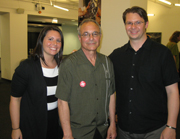 Paul Dinello, Dan Dinello, David Pasquesi -------- Paul Dinello, Dana Dinello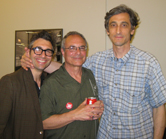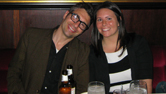 Pat, Bryan, George, Dan, and Ronnie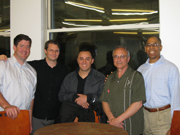 My chapter "Lucifer Rising and Falling" is in the book The Rolling Stones and Philosophy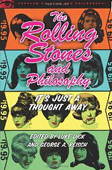 Please check out my story "The Contagious Age - Overwhelmed by Vampires, Viruses and Zombies" posted on PopMatters.com
My chapter "AutoFac" is in the book: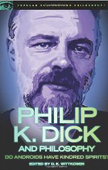 Bryan and I edited this Video to celebrate the termination of Osama Bin Laden:
The Man Who Shot Liberty Valance and the Man Who Didn't

My YouTube Channel is here
Bryan Dinello edited this video "Golden First Date" starring Amy Sedaris and directed by Paul Dinello.
Spinello and Mass Transit have produced a great new mix of 60s and 70s Chicago Funk:
Spirit of the Chi: Legends of Funk & Heavy Soul
Rally in Solidarity with Wisconsin Workers
Stop the Republican Tea Party Power Grab That Exploits the Trumped-Up Fiscal Crisis to Union Bust and Declare War Against Workers!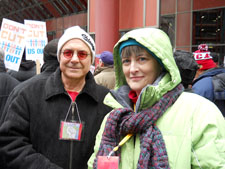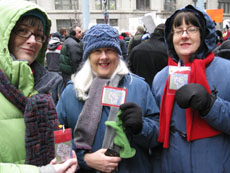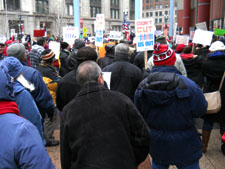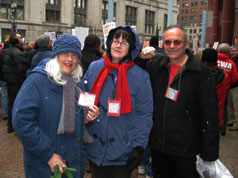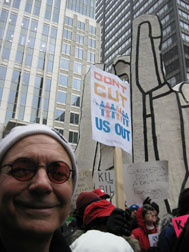 Pictures from "Rally to Restore Sanity and/or Fear"
Bryan Dinello, Dan Dinello, Stephen Colbert, and Paul Dinello/Bryan, Erika, and Dan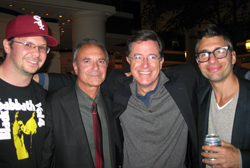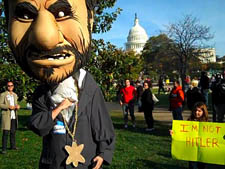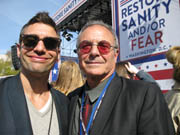 Stephen Colbert, Kareem, and Jon Stewart/Dan Dinello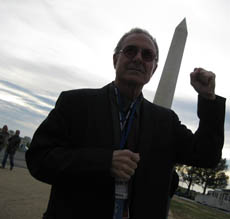 O'Jays "Love Train"

My chapter "Cyborg Goddess" for the book Anime and Philosophy is now available.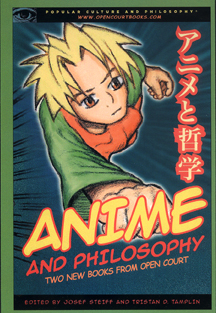 I also wrote a chapter titled "The Wretched of New Caprica" for the book - Battlestar Galactica and Philosophy (Open Court) published in 2008. Purchase it here.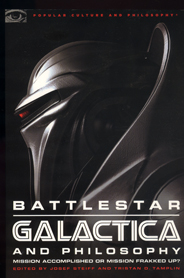 Transhumanist Dr. James Hughes tries and fails to nail Dan in a radio interview broadcast on the public affairs radio program Changesurfer ( WHUS 91.7FM Storrs, CT.). Listen to Part 1 and Part 2 of the interview.
Listen to a Podcast of Dan Dinello's Presentation:"Techno-Totalitarianism: Science Fiction Visions of Social Control, Surveillance, and The Eradication of Freedom" Scroll down the page to find it.
Read reviews of my book Technophobia! and the first chapter

Bryan Dinello lives in New York and will work as an editor on Stephen Colbert's new show show. Bryan is also DJ SPINELLO. His monthly mixes can be found on his podomatic page Spinello's Digial Crate.
Working on the Report - Check out his edit of the Michael Steele rap
Making Peace with Darth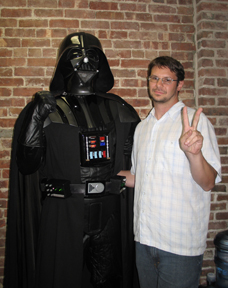 Puking on a Report Marathon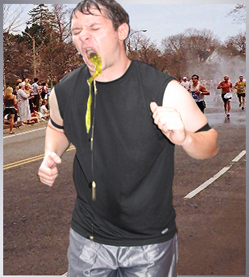 Part of "The Sids," a family of crazed Hassidic Jews. He's the angry one (top left)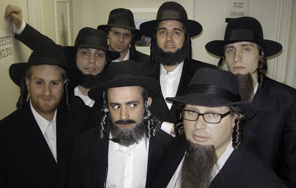 Dana and I went to the Second City Reunion Show in December 2009 to see Paul, Stephen, and Amy perform.

Here are some back stage pictures
Dana Dinello, Amy Sedaris, Paul Dinello, Dan Dinello, Paul, Dana: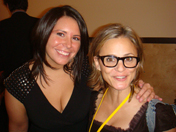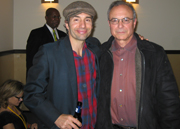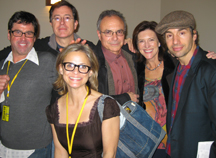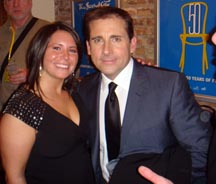 In December 2009, I also went to the Premiere of John Musker's movie Princess and the Frog. John, Pat & Terri Musker below: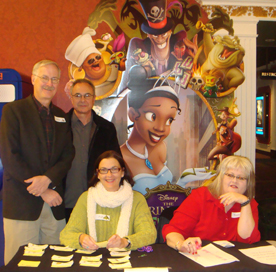 The Strangers With Candy movie with Stephen Colbert, Paul Dinello and Amy Sedaris is available on DVD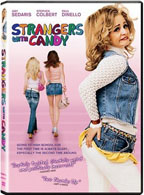 To purchase early movies, co-directed by Paul Dinello and Dan Dinello, from the pre-famous Strangers With Candy gang, go to the Film/Video page on this website.
Strangers With Candy opened June 20, 2006, in New York. I attended the New York premiere of the movie and the after-party at Dylan's Candy Store, along with Bryan, Dana and Mimi. Here are some pictures:
Paul Dinello and Amy Sedaris/Paul, Amy, Bryan and Mimi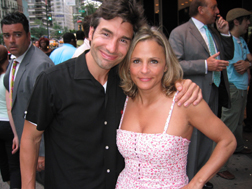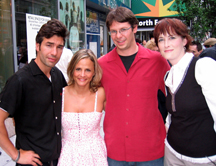 Paul Dinello, Dana, Dan, and Amy Sedaris/Bryan and Dana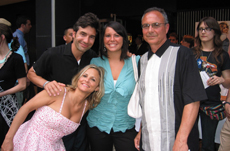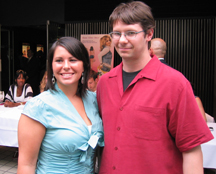 Paul Dinello attacked by photographers/Paul Schaffer and Dana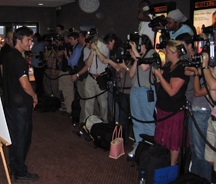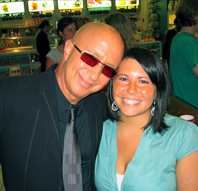 Dana tells Stephen Colbert a joke/Dana, Hilary and Bryan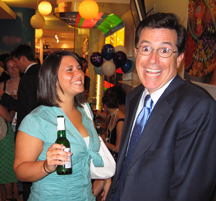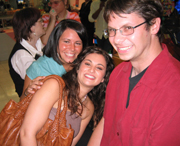 Dana, Stephen Colbert, Mimi and Paul Dinello/Dana, Stephen Colbert and Paul Dinello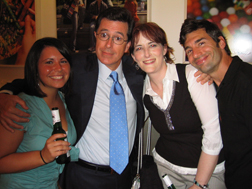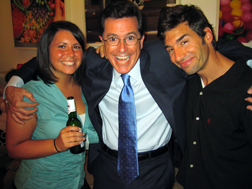 Paul Schaffer and Paul Dinello/Stephen Colbert mocks Paul's childish drawing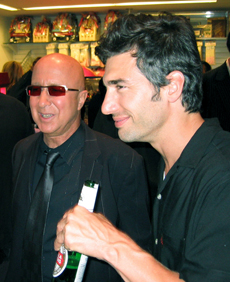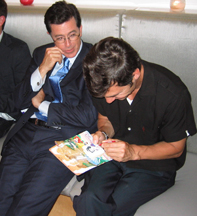 More about the movie . . .